Leo Mol - Tom Lam of the Pas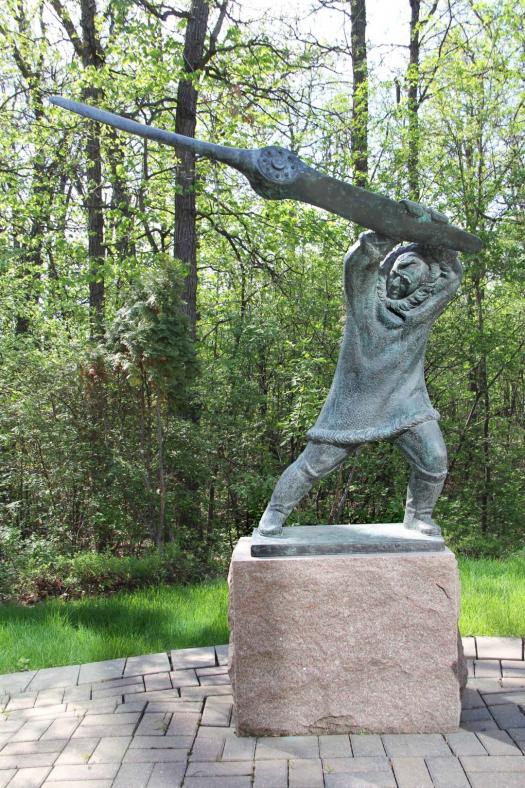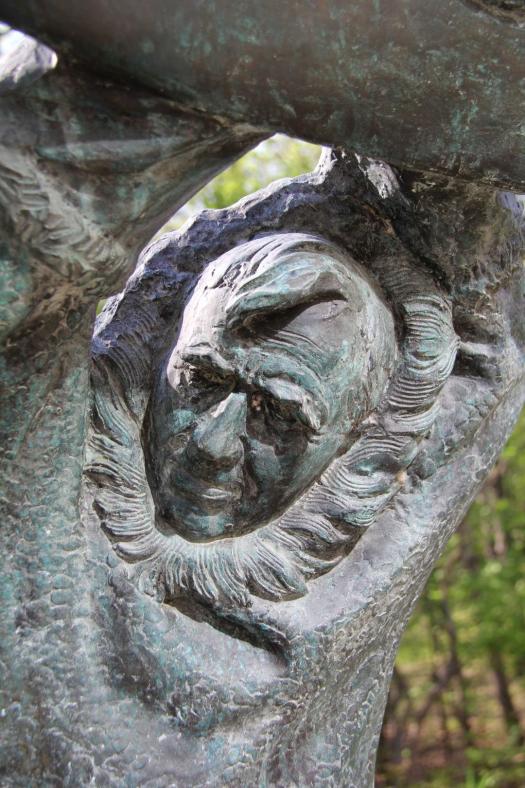 Tom Lam of the Pas
Bronze
62 x 62 x 22.5 in
1974
Price available on request
Loch Gallery, Winnipeg
edition stamped 15/15
Ref:
The 1974 portrait of bush pilot Tom Lamb is undoubtedly one of the best known of all Leo's works.  It is daring and startling in concept, incorporating the hand-activated propellor of a pioneer aircraft.  It is more than a portrait of a particular man; it is a lasting testimony to all bush pilots who spent their lives, and sometimes gave their lives, opening up the wilderness expanses of the north.  Tom Lamb is an intensely masculine statue, full of tension, strength and action.  Casts of it now stand as eloquent historical reminders in the Edmonton Civic Airport, The Pas, Manitoba, Leo Mol Sculpture Garden, Winnipeg, Manitoba, and the Canadian Embassy in Washington, DC. 
Leo Mol was born in the Ukrainian village of Polonne in 1915. His formal art education was at the Leningrad Academy of Arts.  After living in Berlin and the Netherlands Leo moved to Canada in 1948, creating a new life for the artist and his wife Margareth.
His highly crafted figurines of Ukrainian themes, religious imagery and wild life became popular along with his diverse expressions in stone and marble, painted landscapes and designed stained glass. It is his classic portrait sculpture that the artist achieved international reputation.  Understanding and portraying the essence of his subject led to major commissioned portraits of Queen Elizabeth II, Pope John Paul II, Sir Winston Churchill and Dwight D. Eisenhower. Leo was a member of the Royal Canadian Academy of Arts and in 1989 became an officer of the Order of Canada; he was made an honorary academician of the Canadian Portrait Academy  in 2000 and received the Order of Manitoba the same year.
The Leo Mol Sculpture Garden was established in Winnipeg in 1992 at Assiniboine Park.  Leo Mol's career as a sculptor has been one of determination and success, and his contribution to the tradition of classical sculpture in Canada is outstanding.
More Artwork from this Artist