Born in West Yorkshire, England, David immigrated to Canada in 1977. In 1985 and 1986 he studied Graphic Design at George Brown College, then embarked on a career in commercial art. He freelanced as a designer for two years and created book cover illustrations for a number of major publishing companies, among them, Penguin and Viking Press. Despite early successes, Ward left the world of commercial art behind in October 1988, when he moved to the artist colony of San Miguel de Allende, Mexico, to concentrate on his own art full-time.
The artist's thirty year career has been shaped by his extensive travels. He is known primarily for painting the more remote corners of North America: from the windswept coastline of British Columbia to maritime outposts in the east, the American Southwest and Canadian Arctic. In late 2012, the Royal Canadian Mint selected one of David's arctic landscape designs for a limited series of 1 Kilogram, gold and silver, investment coins. These are the latest in a collection of large format coins, which include 'The Spirit of Haida Gwaii,' by Bill Reid. Although David's paintings depict a wide range of subjects, the arctic has been a major theme since 1990. His work can be found in numerous private, corporate and public collections, including:
The Gail Art Museum, Seoul South Korea; The Vancouver Maritime Museum; The Provincial Art Gallery in St. John's Newfoundland; The Manx National Gallery and the Government of Ontario.
In December 2013, a collection of the artist's short stories, and related images (paintings and photographs), were published in the UK by Lily Publications. The first edition of Time Enough: An Amoral Tale, is now almost sold out.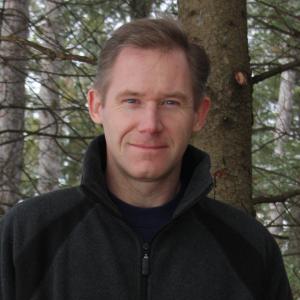 Exhibitions
Contemporary Realism: Featuring Valerie Palmer
September 30 - October 7, Toronto
Contemporary Realism: Featuring Valerie Palmer
September 30 - October 7, Toronto
New Arrivals in Calgary
February 21 - March 11, Calgary
New Arrivals in Calgary
February 21 - March 11, Calgary
Winter Contemporary Group Exhibition
February 18 - February 25, Toronto
Winter Contemporary Group Exhibition
February 18 - February 25, Toronto
Best of the Contemporaries | ADAC Toronto Gallery Week
October 26 - October 29, Toronto
Best of the Contemporaries | ADAC Toronto Gallery Week
October 26 - October 29, Toronto
Contemporary Realism
November 19 - November 26, Toronto, Calgary
Contemporary Realism
November 19 - November 26, Toronto, Calgary
Media
W. David Ward's Studio Tour