Pegi Nicol MacLeod was among Canada's most prominent artists during the second quarter of the twentieth century. In her short lifetime she showed her paintings extensively across the country, alongside the likes of A.Y. Jackson and the rest of the Group of Seven. She won prestigious national art prizes and received important commissions, including one for war art from the National Gallery of Canada. She was a founder of, and a respected teacher at, a summer art school at the University of New Brunswick. Committed to being an artist above all else, Pegi gained respect as an artist in an almost exclusively male milieu. That she was able to achieve her goal attests to her talent and her single-minded commitment. Pegi painted what she saw and felt in the landscapes and cityscapes, the people and objects around her. Her muses were found in whatever environment she happened to be in. Housebound with a new baby in a New York City tenement in the late 1930s, she painted her child and the changing scenes outside her window. Wherever she was, Pegi painted constantly and almost compulsively: for her, art was equivalent to life. Whatever their subject matter, her paintings observe the immediate sensory pleasure and, occasionally, the pain of day-to-day living. Symbol-infused, highly personal self-portraits, and paintings of the activities of female WW II reservists and tenement apartment neighbours pulsate with a vitality that extends beyond the edges of the works. Her life was cut short by cancer in 1949, while living in New York City.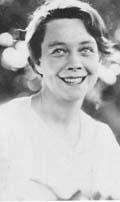 Available Artwork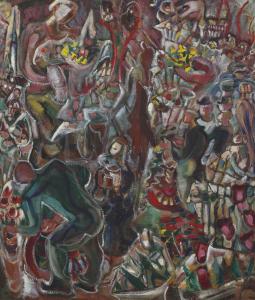 Flower Market, Fredericton

Oil on Board
32.75 x 28.00 in
circa 1946
Price available on request
Are you considering selling your historical works?
We offer a viable and safe alternative to auction houses, eliminating the risk of devaluation when a work publicly fails to sell. We have no hidden fees and our transactions are dealt with the utmost discretion.