Marc-Aurèle de Foy Suzor-Coté
Marc-Aurèle de Foy Suzor-Coté was a painter, sculptor, and church decorator. He is regarded by many as French Canada's most versatile artist. Known for his landscapes of the thawing winter rivers of Arthabaska, his topics also include genre, history, portraits, and the female nude.
Suzor-Coté showed a talent for drawing from an early age. As a young man, he apprenticed with painter-decorator Joseph-Thomas Rousseau. Together, they created intricate decorations in several churches in and around Arthabaska. Looking to further his art education, Suzor-Coté made his first of many trips to France in 1891. He took lessons in rendering the human form at the École des Beaux-Arts and began to sketch the countryside en plein air.

Inspired by French painters like Jean-François Millet, Suzor-Coté began to focus on local farmers in paintings such as Return from the Harvest Field, 1903. He began his sculptural work in 1907, where he continued the theme of daily life, as in Caughnawaga Women, 1924. In 1909, he received a commission to paint the portrait of Sir Wilfred Laurier. Suzor-Coté received many awards and distinctions, including the bronze medal at the 1900 Paris World Fair. He was also a member of the Royal Canadian Academy of Arts.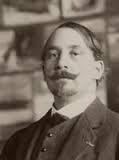 Are you considering selling your historical works?
We offer a viable and safe alternative to auction houses, eliminating the risk of devaluation when a work publicly fails to sell. We have no hidden fees and our transactions are dealt with the utmost discretion.