Katherine Helmer was born in Toronto in 1941. She studied Drawing and Painting at the then Ontario College of Art, and The School of The Art Institute of Chicago, graduating from the latter school in 1964.

"My work stems from my intense interest and response to the visual world, the beauty and magic I find in things seen. With Still-Life, I am interested in creating a heightened moment; it is quiet and fascinating, time stands still. The rendering of the objects is not the end in itself, but meant to enhance this moment. The unique arrangements, the dramatic sense, are particular to me and imply my presence. I invite you into a familiar, yet mysterious, world."

Helmer's work is represented in numerous private collections across Canada, and in The United States and Great Britain.
Available Artwork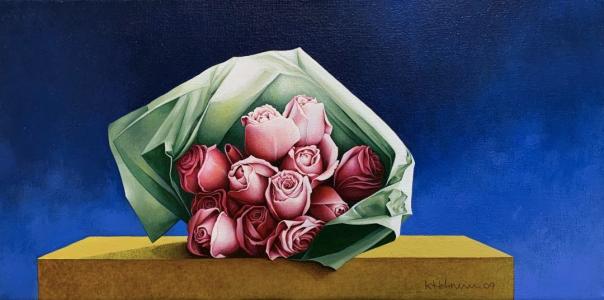 A Gift of Roses

Acrylic on Canvas
8 x 16 in
2009
CAD $2000.00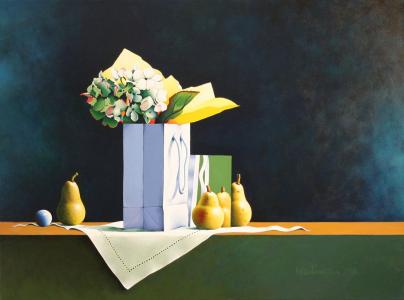 Still Life with Hydrangeas

Acrylic on Canvas
18 x 24 in
2008
CAD $3800.00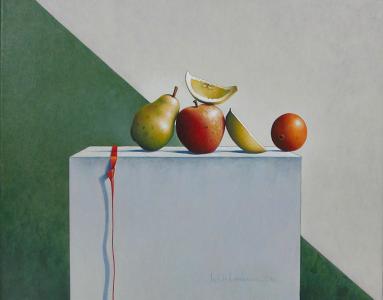 Delicate Balance 1

Acrylic on Canvas
14 x 18 in
2006
CAD $3000.00