John William Beatty, painter Beatty distinguished himself both as a painter of Canadian landscape and as a teacher.

He spent 11 years (1889-1900) as a fireman for the City of Toronto before studying art in Paris, London and the Low Countries (1900-01, 1907-08). By 1909 he was pursuing the depiction of Canadian landscape as a patriotic statement. He shared his feelings and interest with several painters who later became important as members of the Group of Seven.

Beatty was a member of the Arts and Letters Club, where Toronto artists and patrons met to discuss aesthetic and cultural concerns. He undertook sketching trips with Lawren Harris as early as 1909; had a studio in the Studio Building which Harris built to foster creativity among Canadian artists; travelled to the Rocky Mountains with A.Y. Jackson in 1914, and with Jackson and Arthur Lismer in Algonquin Park that same year. Beatty was a friend and early influence on Tom Thomson, and it was he who built the memorial cairn to Thomson at Canoe Lake in 1917.

The pre-War period was Beatty's most important as an artist. His skill as a painter and his dedication to refreshingly Canadian subject matter won him praise from forward-thinking artists, critics and patrons. In 1911, the National Gallery of Canada acquired his Evening Cloud of the Northland, which remains his masterpiece. The painting conveys perfectly the freshness and rugged character of northern Ontario. In general, his paintings display a meticulous technique, gently rhythmic compositions and a fine colour sense. His palette brightened with the years; Beatty's late paintings are decorative in nature.

Beatty was commissioned as a war artist to the Canadian Expeditionary Force in 1917 and was in Britain and France March to October 1918. After his return, he withdrew from the more avant-garde activities of his Toronto painting colleagues and consequently is known today as a forerunner rather than a participant in the movement which became the Group of Seven in 1920. Beatty taught at the Ontario College of Art from 1912 to 1941. He also founded and ran the OCA summer school from 1913-35. As the summer school was attended by a great many school teachers, Beatty had an enormous, if indirect, influence on the development of the teaching of art in Ontario. As good friends of Tom Thompson, J.E.H. MacDonald and Beatty built a cairn at Canoe Lake to to mark the spot where Thomson died.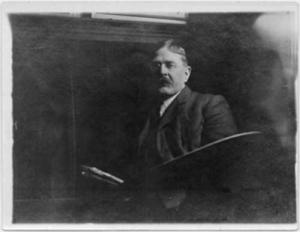 Are you considering selling your historical works?
We offer a viable and safe alternative to auction houses, eliminating the risk of devaluation when a work publicly fails to sell. We have no hidden fees and our transactions are dealt with the utmost discretion.
Exhibitions
The Gale and Henry Beaumont Collection: Selected Works
November 18 - December 16, Calgary
The Gale and Henry Beaumont Collection: Selected Works
November 18 - December 16, Calgary