John Brocke was born in Edmonton in 1953, raised in both Edmonton and Dawson Creek. He lived and worked in Calgary and later in Annapolis Valley, Nova Scotia where he tragically passed away in 2009 as a result of an automobile accident. A graduate of ACAD, he also taught and inspired many students at the institution. With his large scale, extraordinary, realist canvases of small, textured brushstrokes, combined with his ability to capture beauty in the ordinary and mundane, Brocke has made a lasting and significant contribution to Canadian art.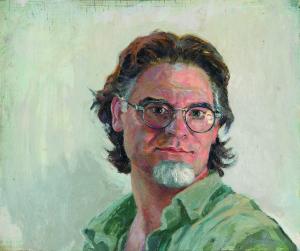 Are you considering selling your historical works?
We offer a viable and safe alternative to auction houses, eliminating the risk of devaluation when a work publicly fails to sell. We have no hidden fees and our transactions are dealt with the utmost discretion.
Exhibitions
From Leighton to Kerr: A Chronology of Art in Calgary
March 17 - April 7, Calgary
From Leighton to Kerr: A Chronology of Art in Calgary
March 17 - April 7, Calgary
Winter Contemporary Group Exhibition
February 3 - February 17, Toronto
Winter Contemporary Group Exhibition
February 3 - February 17, Toronto
Winter Contemporary Group Exhibition
November 18 - December 16, Toronto
Winter Contemporary Group Exhibition
November 18 - December 16, Toronto
The Gale and Henry Beaumont Collection: Selected Works
November 18 - December 16, Calgary
The Gale and Henry Beaumont Collection: Selected Works
November 18 - December 16, Calgary
Fall Contemporary Exhibition
October 14 - October 21, Toronto
Fall Contemporary Exhibition
October 14 - October 21, Toronto