Frank Armington studied art in Toronto, under J. W. L. Forster, and in Paris, first at the Academie Julian, under Benjamin Constant and Chaumiere, under Lucien Simon. Frank Armington first went to Paris in 1899, but returned to Canada with his wife, Caroline (1875-1939) to teach art in Winnipeg from 1901 through 1905. During this period, Robert Fulton Logan was among his students. Returning to Paris in 1906, The Armington's established themselves as fine landscape and figure artists in both etching and painting. They were both full members of the Societe Nationale de la Gravure Originale en Noir, the Societe des Gravures Francais and the American Federation of Arts. Their original etchings and paintings were frequently included in major French and American exhibitions. Some recent scholars have labeled Frank Armington's art as Canadian Impressionism. Others have seen his landscape art as akin to the work of Whistler. As usual, however, their comparisons tell us very little. Frank Armington was a master of many styles, and all of them were very individual. Armington's work can be found in many public and private collections across Canada as well as Brussels, Germany, England, New York, Washington, D.C., and Paris.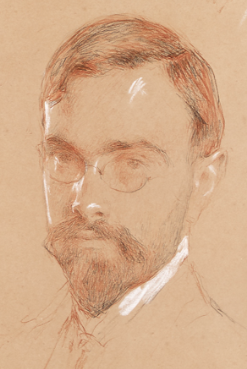 Are you considering selling your historical works?
We offer a viable and safe alternative to auction houses, eliminating the risk of devaluation when a work publicly fails to sell. We have no hidden fees and our transactions are dealt with the utmost discretion.
Exhibitions
The Gale and Henry Beaumont Collection: Selected Works
November 18 - December 16, Calgary
The Gale and Henry Beaumont Collection: Selected Works
November 18 - December 16, Calgary