A.J. Casson was born in Toronto and spent his childhood in Guelph and Hamilton. Casson's family eventually moved back to Toronto where he attended art classes and worked as a freelance commercial designer. At the age of 21, Casson was hired as a designer by the commercial art firm Rous and Mann and worked under the guidance of Franklin Carmichael. The young artist soon started taking weekend sketching trips with Carmichael and was introduced to the other members of the Group of Seven. Casson was a fine watercolourist who, together with Franklin Carmichael, and F.H. Brigden founded the Ontario Society of Painters in Water Colour in 1925. The following year, Casson accepted an invitation from Carmichael to join the Group of Seven and often accompanied the artists on their sketching trips. Casson left the depiction of the more dramatic northern landscapes to the other members of the Group because he felt that he would have "seen everything through their eyes". He describes how, when painting with Carmichael, he realized that he was beginning to paint like him, "you see he was nearly ten years older than me and I had to make a break of my own. That's part of why I started the villages." Although he often painted in Killarney Park, Casson focused mainly on southern and central Ontario settings, particularly the small communities such as Bancroft, Parry Sound, Glen Williams, Norval, Salem, and Kleinburg, where the McMichael gallery is located, and he is best known for his watercolour paintings of these areas. Throughout his career, Casson was an enthusiastic spokesperson for the Group's achievements. Casson died in 1992 at the age of 94 and is buried along side other members of the Group of Seven in the cemetery located on the McMichael's grounds.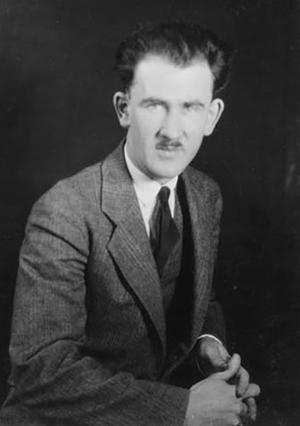 Exceptional Sales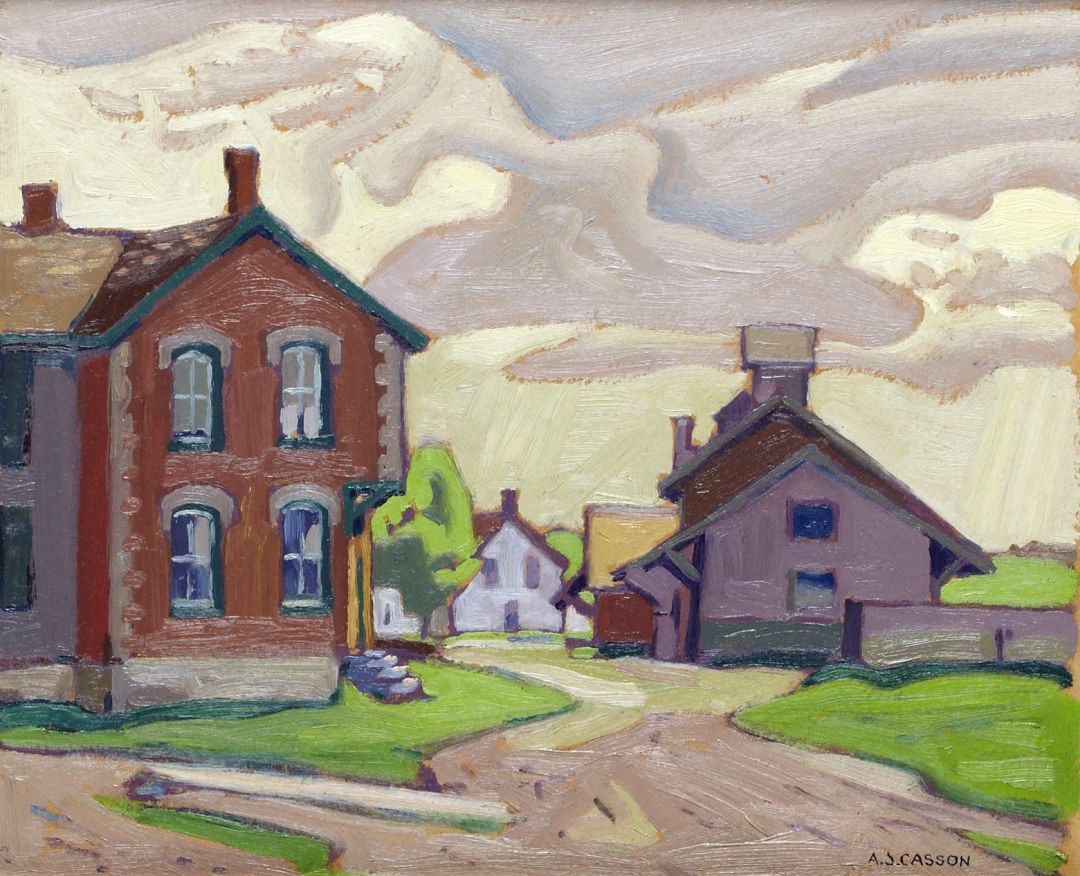 The Railway Station in Uxbridge

Oil on Panel
9.25 x 11.25 in
1926
Sold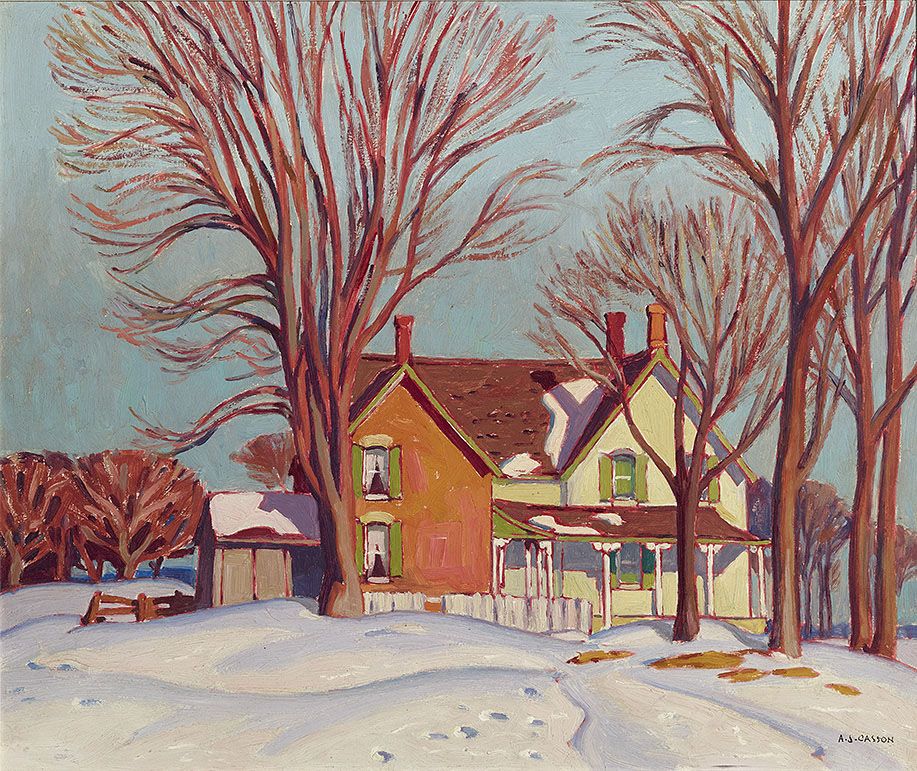 Farmhouse Winter

Oil on Panel
16 x 19 in
1934
Sold
Are you considering selling your historical works?
We offer a viable and safe alternative to auction houses, eliminating the risk of devaluation when a work publicly fails to sell. We have no hidden fees and our transactions are dealt with the utmost discretion.